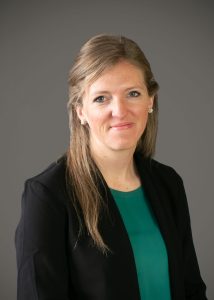 CSNA is very excited to announce the newest addition to our team! In May, Neuro Optometrist Dr. Heather Van Law brings her skills to CSNA as we add another dimension to our comprehensive care for our patients and the community. We asked her a few questions about her thoughts on the importance of Neuro-Optometry and the benefits it brings to CSNA and our patients.
What makes you excited about joining CSNA?
I am thrilled to be joining a practice with a long legacy of high-quality medical care in Colorado Springs and Southern Colorado. I am excited about the opportunity to further increase interdisciplinary care in the neurologic field for our community. There is a lot of growth coming in the future for medicine, neuro-optometry, and southern Colorado, and I am excited to partner with CSNA and continue this growth in our practice and the community.


How do you see the addition of Neuro-Optometry to CSNA further helping our patients and the community?
Because neuro-optometry is a small but growing field, it is often under-utilized and under-recognized. Joining CSNA provides a significant opportunity to make these services more accessible to a wider population of patients and leads to higher quality care. We increase our value as medical providers when we collaborate with and learn from one another. Our patients and the community will benefit directly from a team of highly qualified professionals approaching their care with a team-oriented response: this helps patients get on the road to recovery in a time-efficient manner.



Why did you choose Neuro-Optometry?
I have always been fascinated by the visual system as it relates to neurologic function. Our vision is a crucial component of both neurologic function and quality of life yet is often taken for granted until it is impaired. Ocular health and 20/20 vision are just the tip of the iceberg, in a sense; your visual function is the iceberg hidden under the water's surface. I have seen time and again when a thorough neuro-optometric evaluation and treatment plan were the key factors in a patient receiving the right diagnosis or making progress on their road to recovery after a brain injury. In addition, I love the opportunity that this field offers to collaborate with and learn from other providers. Medicine is becoming increasingly specialized and interdisciplinary by nature, and it is a privilege for me to be the vision expert on that care team. Neuro-optometry is a challenging field, but it provides me the chance to do what I love: provide a much-needed service for the benefit of patients and the medical community at large.



What does patient care mean to you?
I believe strongly in treating people with integrity and compassion. This begins first and foremost by actively listening to my patients about their complaints, symptoms, goals, and priorities regarding their overall health and visual health. I pride myself on providing thorough and detailed care for the benefit of patients and the rest of their medical care team.



See Dr. Heather Van Law's full profile here.